Date: 13. 7. 2022 - 19:00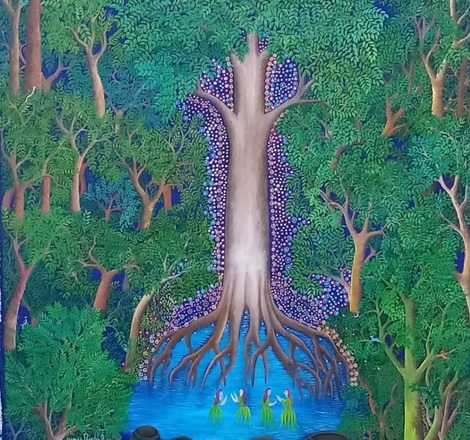 We cordially invite you to a very special event, the collective art exhibition PLANTAS DE PUCALLPA of Otto Placht with artists of the Peruvian Amazon.

The exhibition was created under the auspices of the Embassy of the Republic of Peru in Prague on the occasion of 100 years of diplomatic relations between the Czech Republic and Peru, and a ceremonial opening with the participation of Peruvian Ambassador Néstor Popolizio will take place 13. 7. 2022 from 19:00.

The special guests of the opening will be an international band from Peru, Venezuela and Spain, who will play cumbia, music typical for the Amazonas. 

In addition to Otto Placht, other exhibitors will be the artists that are all connected with Pucallpa, a city in the Peruvian Amazon. They are Kendrick Dreyfus, Clara Best and above all the legendary painter and son of the local shaman Dimas Paredes Armas.