Date: 5.10. v 19:00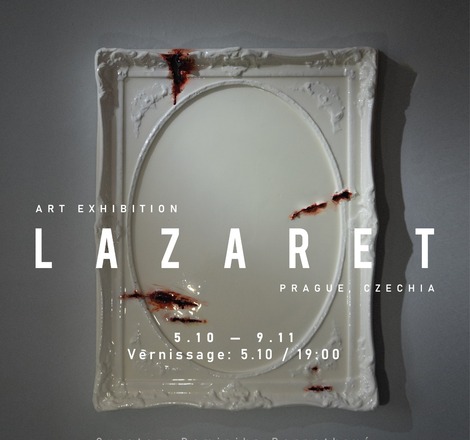 LAZARET — A Solo Exhibition by Cemra in Prague, Within the Framework of the "Other" Project
On Wednesday, October 4th, at 18:00, BESEDER GALLERY in Prague, located at Lihovarská 12, will host the solo exhibition LAZARET by renowned Belarusian artist Cemra.
Cemra was born in Grodno. After the protests in 2020, she was forced to leave her homeland due to threats of persecution from authorities. She settled in Kyiv and later, with the outbreak of war in Ukraine, moved to Warsaw.
In her work, she aims for an immediate response to her surrounding reality and a thorough examination of current events. Cemra has won awards at major art festivals in Belarus, and her solo exhibitions have been organized by the most prestigious galleries in Minsk. Her pieces represent a visual exploration of trauma: bandages replace canvas and serve as symbols of empathy. The use of bandages emphasizes the importance of compassionate attitudes, readiness to support another person, and highlights the value of such an approach in the healing process. Cemra's art speaks to the need for collective healing, supporting each other in pain, and nurturing the scars left behind. The artist's works are filled with light and faith in humanity—in the ability to understand each other.
The LAZARET exhibition showcases a collection of paintings and other art objects created over the past three years in three countries: Belarus, Ukraine, and Poland. Among other things, visitors will see a massive six-meter funeral curtain with barbed wire, and installations that combine sculpture and painting. Some of the works assembled for the exhibition were exported from Kyiv at the beginning of the war. The project was shown in Warsaw in spring 2023 and achieved significant success. The project has now been expanded with new paintings and will be presented in Prague in an updated form.
Designed as an outpatient exhibition space, it emphasizes the therapeutic function of art. In outpatient settings, people receive help and support from medical staff. Visitors to the exhibition, through Cemra's works, can feel like cared-for patients, thereby gaining an understanding of the experience of cultural trauma and its implications.