Date: 6.9.2023 v 18:00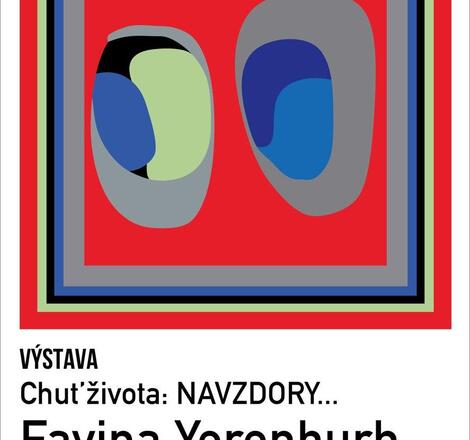 The first exhibition in the series will be the introduction of the Kyiv-based artist Fayina Yerenburh.
The first exhibition of the OTHERS project will be titled ''Taste of Life: Despite of...''; (Chuť života: Navzdory...).
From September 6th to September 28th 2023, at the Beseder Gallery (Lihovarská 12, Prague 9), the Kyiv-based artist Fayina Yerenburh will present her artworks, including paintings. These paintings were created during a time when there was a curfew in place in Ukraine after sunset, and people often couldn't get home from work. However, electricity still functioned at night. "In those days when life turned almost black and white, I really wanted to see colors, bright colors," recalls the artist. ''I wanted to make the world more colorful, to illuminate empty streets,'' explains Fayina Yerenburh, describing what motivated her artistic activity even in such difficult, wartime conditions.
The exhibition will also feature silk scarves and dresses with original prints. The dress design was created in 2022-2023 by the renowned Ukrainian fashion designer Fedor Vozianov. ''My brightest
paintings turned into prints on fabric, which then magically transformed into silk scarves. And thanks to the limitless talent of Fyodor Vozianov, these beautiful dresses appeared on the streets of Kyiv,'' continues the artist. ''That wave of colors, joy, energy... I thought I needed all of this just for myself, but I was wrong. Many people need it.''
The exhibition will present:
15 paintings, 135 × 135 cm (acrylic, canvas, author's technique)
13 paintings, 50 × 50 cm (acrylic, canvas, author's technique)
10 paintings, 100 × 100 cm (printing on aluminum composite created for the exhibition, including exterior)
15 artistic silk scarves, 140 × 140 cm (100% silk)
10 artistic dresses

Each painting will be accompanied by music from the Czech composer Ervín Schulhoff. The music not only harmonizes perfectly with the paintings but also serves to thank the Czech Republic for the invitation and the opportunity to present herself in our country.
The exhibition is curated by Vadim Krechmar. The exhibition organization is in the hands of Oleg Tarasov.