Date: 13.4.2019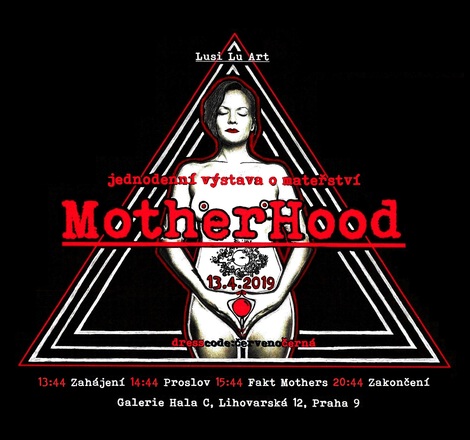 This is a very special exhibition about various forms of motherhood of 9 very special women, which will be on view only one single day.
It is a very personal exhibition, therefore there are invited only those who come in red and black and read the author's concept on facebook page Lusi Lu Art

Lusi (* 1983 Nový Jičín) is an artist, anthropologist and tourist guide in Peru, where the terrain of her doctoral thesis is also located. In addition to the Czech Republic, she also exhibited her paintings in Brazil, Mexico, Argentina, Peru, Spain, Italy, Estonia, Germany, etc.
In her work, she draws mainly from Cubism and Art Nouveau. She depicts almost exclusively women who are placed in an abstract ornamental world and various symbolic features are attributed to them.
Lusi creates using a combination of techniques; gel, acrylic and lacquer pens on paper, canvas or kappa board and selective colorization of photographs. All work is handmade and each painting is original.