Date: 13.12. - 21.12.2020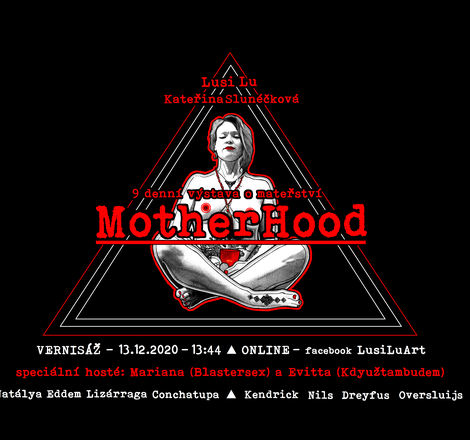 ▲ On Sunday, December 13th from 13:44 will be the ONLINE opening of 9day Art Exhibition MotherHood.  
It is continuation of 1day Art Exhibition which took place at our gallery 13th April 2019.
It will take place during the 9 darkest days of the year - from Saint Lucia, the patron saint of light, hope and childbirth until the Winter Solstice.

▲ The first art exhibition was a kind of Lusi Lu's art therapy. The concept is described here.
This exhibition is a follow up of the first one and mainly depicts women who experienced some very strong (and sometimes unbelievable) story ~ women who naturally (and maybe a bit miraculously) conceived after catastrophic diagnoses about infertility, after diseases, abortion etc. women who also lost their children...
The main purpose of the exhibition is to show that severe and seemingly insurmountable trauma can be overcome. Portrayed women and their stories can be a light of hope and inspiration to other women in need during some dark period... Just like other women's stories helped Lusi herself through the darkness.

▲ The main guest of the exhibition will be artist Kateřina Slunéčková, who is model of the art exhibition with an incredible life story. The exhibition will feature her paintings regarding her own motherhood and also portrait of Lusi, which she painted just like two other peruvian artists - Kendrick Nils Dreyfus and Natálya Lizárraga Conchatupa from Cusco.

▲ Amazing singers and models of this exhibition - Mariana (Blastersex) and Evitta (Kdyužtambudem) will also perform at the opening.
▲Due to government regulations there will be online live stream via facebook event.