Date: 22.1.2022 - 16:00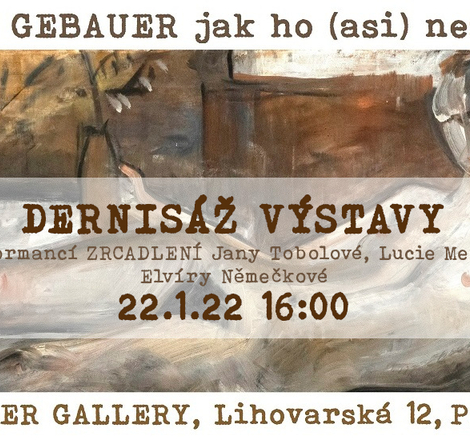 The ceremonial ending of a very unique exhibition of paintings by Kurt Gebauer, which was created on the occasion of his 80th birthday.
The exhibition is definitely coming to an end and, just like at the previous November dernisage, you can now look forward to a special performance, this time called MIRRORING, prepared by Lucie Mertová, Jana Tobolová and Elvíra Němečková.
As for Kurt Gebauer, the main inspirational for this happening is water.
Saturday 22nd January 2022 from 16:00