Date: 06.07.2021 - 19:00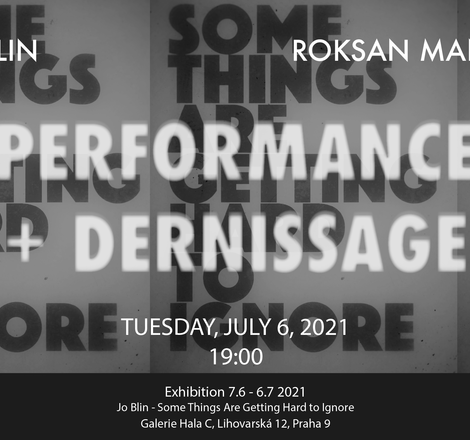 ▪︎ Dernissage of the art exhibition of French multimedia artist JO BLIN "Some things are getting hard to ignore".
Tuesday 6th July at 19:00
▪︎ Special guest and performance: ROKSAN MANDEL
Roksan is a Turkish pianist, songwriter and an improviser. She has been living in Prague for two years, playing piano for different bands and at poetry events. After completing four years in the Improv Collective Ensemble in Boston, MA, she found that musical improvisation is her favorite way of communicating and building connections with people. Roksan is also the sound director of the Prague poetics and art collective, Object: Paradise. You can follow her works at @roksanmandel and @objectparadise on Instagram, Facebook, and Youtube.
▪︎ ▪︎ ▪︎
At the dernisage, we will say goodbye not only to this interesting exhibition, but also to the old name and concept of the gallery. From Gallerie Hala C, it is being transformed into the Beseder Gallery and one interconnected unit with the neighboring Beseder restaurant.