Date: 24.6.2022 - 19:00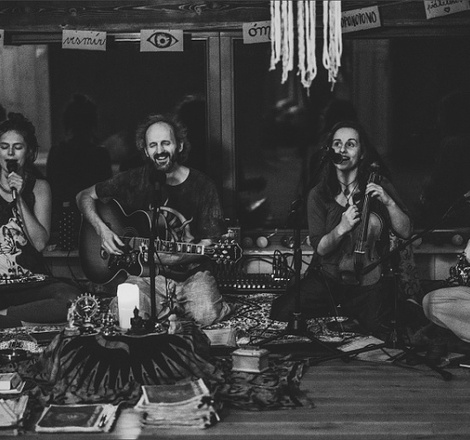 We cordially invite you to sing together with group MANTROVNÍCI, which will take place
on Friday 24.6.2022 from 19:00
The space of our gallery will resound with the group Mantrovníci with chants that will resonate with your soul, heart and please your mind. Come relax, tune in and maybe even dance. The chanting athmosphere will complete the beautiful exhibition of natural scenery by Ivana Bachoné called "Life of Elements".
Admission: voluntary.
Singing starts at 19:00, but you can come at any time before and enjoy a Mediterranean specialty and a good dinner in the gallery-connected Beseder restaurant. Refreshments can also be brought to the gallery. (entrance to the gallery is through the courtyard and restaurant).
Bring: water bottle, something to sit on (a limited number of mats and pillows are available in the gallery)
Transport: tram 8 a 25 Ocelářská, metro Českomoravská
Lihovarská 12, Praha 9