Date: 12.1.2022 - 18:00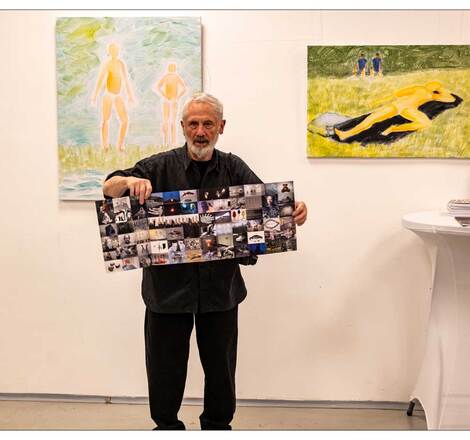 We cordially invite you to "confirmation" of two baptized books by Kurt Gebauer.
Wednesday 12th January 2022 from 18:00
The first is a book about the ongoing reopened exhibition of unique paintings "KURT GEBAUER as you (probably) don't know him", in which, in addition to all the reproductions from the exhibition, you will also find Gebauer's poems and short stories. The reproductions are  accompanied by quotes from the documentary that we shot for the exhibition and which can be seen in our gallery until the end of the exhibition - 22.1.22. 
The second book is called DREAMS / POEMS / TEXTS and was published by Grada.

As Gebauer himself said, nothing he wrote was published for the last 80 years and now, two books were published at the same time. 
You can buy both on the day of "confirmation" in our gallery for a special price.
The book for the exhibition is available in the Beseder Restaurant from Monday to Friday 11:00 - 22:00.