Date: 24.2.2023 - 19:00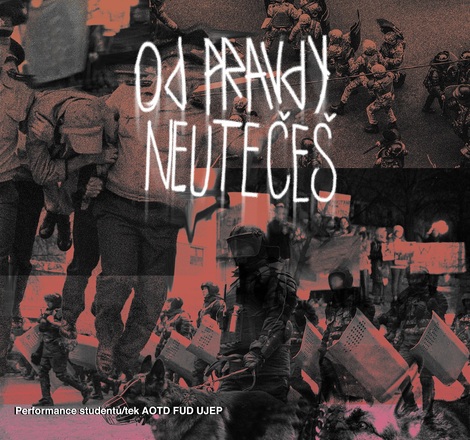 Fashion performance "You can't run away from the truth"
Friday 24.2.2023 at 19:00
vstup zdarma

Authors of performance and fashion: students of FUD UJEP Ústí nad Labem: Alina Borodulina, Kai Mennander, Valeriya Kovtun, Kateřina Kulková, Lev Zlokazov.
Curator: Vendula Fremlová

The fashion performance "You can't run away from the truth" responds to the current state of human rights and freedom in post-Soviet countries. Among the co-authors of the performance are young people from Kazakhstan, Ukraine, and the Czech Republic dealing with this issue not only locally, but also in the context of Russian aggression and the war conflict in Ukraine. For the first time, this performance took place in the Artivist_Lab gallery, as an accompanying program of the "Bad Jokes" exhibition.

We could not help but draw your attention to the fact that on 24th February 2023 it will be a year since the start of the war in Ukraine. It may be worth mentioning that we have not only a universal but also a personal attitude towards this war - Kyiv is homeland of the director of our gallery - Marina Kantor.
So we invite you to share this evening with us, watch the show and maybe have a talk together.