Date: 5. 5. 2023 – 19:00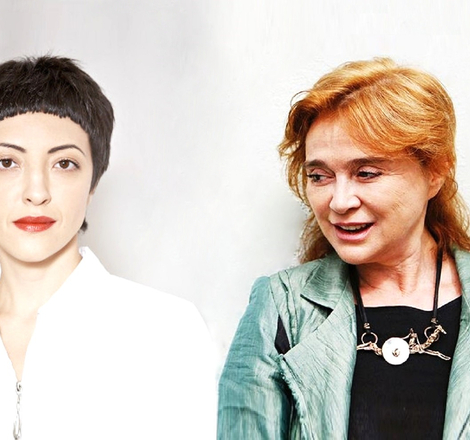 ENDING OF THE ISRAEL DAYS FESTIVAL

• Dernisage and artist talk of the exhibition Helen Mountaniol, Kutiman - "Atonement"
• Musical-theater performance by pianist Marina Kantor J.S. Bach - La Partita (Play)

"La Partita" refers not only to Bach's  famous Partita in C minor: the word also has the meaning "game" in Italian. This playful musical theatre performance develops the theme of memory - its loss, its rediscovery... - and related questions of how one identifies oneself, chooses one's own identity. Finally, the word can also mean "part", "particle": here in the sense of an identity composed of several different cultural and linguistic backgrounds of the author-performer, but also in the extended sense of perceiving the world in its different levels - conscious, subconscious, historical, social, poetic...
All this in a lightened tone of seemingly improvised, joyful playfulness, with humour not lacking in self-irony.

Text: Marina Kantor, Alexandr Minaev
Directed by: Alexandr Minaev
Sound: Elena Kudryavtseva
Performers: Marina Kantor, Ella Rodan

Admission free.

The evening will end the month long cultural festival "Israel Days" organized on the occasion of the 75th anniversary of Israel's independence, and in which the Beseder Gallery will also offer a jazz concert by the Petra Ernyei Trio, a discussion on Czech-Israeli relations, a signing of the comic book "So here we are, Moses!!!" by writer Pavlína Šulcová and artist Kakalík, a workshop for adults and children on baking the Jewish holiday bread challah and many others.
The festival is under the patronage of the Embassy of Israel in Czech Republic.