Date: 23. 4. 2023 - 15:00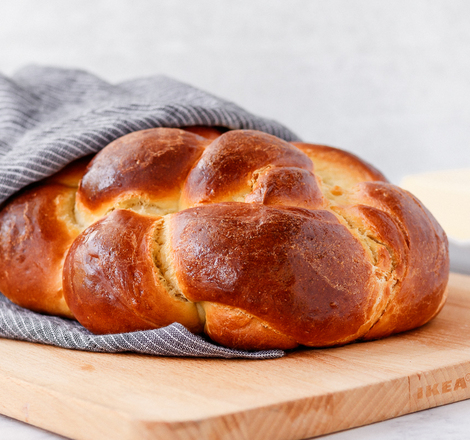 A workshop for adults and children on how to bake the Jewish holiday challah, led by Petra Ernyei.

Challah, also called barches, is a special bread baked by Ashkenazi and some Sephardic Jews for holiday celebrations. According to Jewish traditions, the Shabbat and holiday meals begin with a blessing over two loaves of bread (ha-motzi). These "two loaves" are a reminder of how manna fell from heaven to the Jews traveling during the exodus from Egypt. Manna did not fall during Shabbat and holidays, but instead a double portion fell on the day before Shabbat and holidays. Come enjoy with us or learn how barches are baked.

Entrance fee: 190 CZK
The number of places is limited - reservation is required at: palenicek@besedergallery.art

The event will take place as part of the monthly cultural festival Israel Days organized on the occasion of the 75th anniversary of Israel's independence, and in which the Beseder Gallery will also offer an exhibition with works by photographer Helen Mountaniol and musician Kutiman, the theatre performance Address Unknown directed by Marianna Arzumanova, a discussion on Czech-Israeli relations, a signing of the comic book "So here we are, Moses!!!" by writer Pavlína Šulcová and artist Kakalík and many others.
The festival is under the patronage of the Embassy of Israel in Czech Republic.