Date: 6.10.2021 - 19:30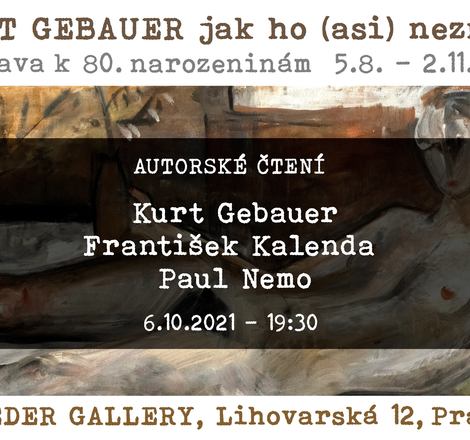 The accompanying program of the art exhibition KURT GEBAUER as you (probably) do not know him.
AUTHOR READING: Kurt Gebauer, František Kalenda, Paul Nemo.
Wednesday 6.10.2021 19:30
You may not know Kurt Gebauer as a painter, but you probably also don't know him as a poet or writer. Come and listen to his lyrics full of light humor and exaggeration.
He will be accompanied by the writer and historical anthropologist František Kalenda and the court poet of our gallery Paul Nemo.