Event date: 9. - 28.6.2022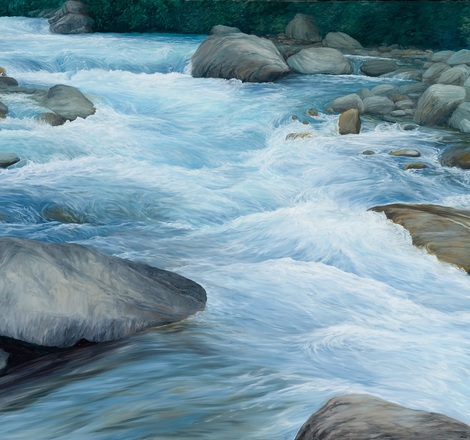 Art exhibition of academic painter Ivana Bachová.
9. - 28.6.2022

The Vernissage will take place 9th June 2022 at 19:00.

Curator of the art exhibition: Ivana Beranová

Ivana Bachová deals with the study of the mutual relationship between the natural environment and the experience of life itself. Water has become an essential source of her interest and inspiration. Water with its ability to influence the character of the landscape and also as an essential element associated with life. With movement. Because where there is movement, there life is as well. Her paintings - often in blue and brown tones - further emphasize the connection of water-waterflow with land-landscape.

Bachová's work is generally focused on the depiction of nature and its mysteries. In addition to the brilliant realistic depicting, the author is characterized by a great interest in nature itself and the processes that take place in it. Externally, such as the changing of seasons or the effect of light and its reflections on the displayed portrayal or the effect of light in different places - in forests, rivers and ponds, specific colors by the sea or in the mountains. However, she also is interested in internal processes that manifest on water and other depicted phenomena. Creating fogs and hazes or, for example, water flowing around various obstacles in a specific environment. From such experiences she takes valuable knowledge about the world and its laws.