Event date: 6. - 30.4.2022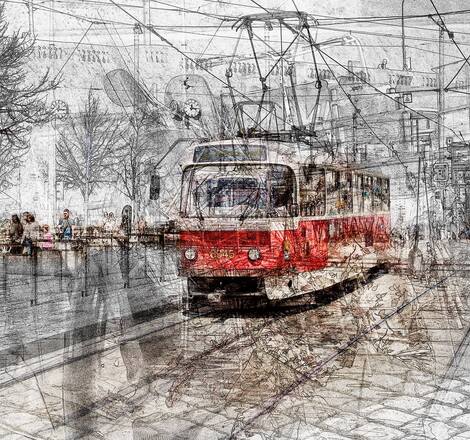 For April 2022 is planned an exhibition of artworks by Assem Al Sabban from Saudi Arabia.
-
The vernissage will take place on 6th April 2022 at 7PM
-
Assem Al Sabban started taking pictures at the age of just 14 and worked for many years for leading advertising agencies in Saudi Arabia and other countries. His profession as a diplomat then allowed him to travel to different countries and brought a lot of inspiration for his artistic work. He was able to capture the beauty of many countries in the Middle East, Senegal, as well as Paris and Helsinki and other European cities with his lens. One of the places he fell in love with and became a frequent subject of his works is Prague. In his photographs, he shows her unique atmosphere with a wide range of different expressions. It reveals the poetics of seemingly mundane things and conveys exceptional moments of visual imagination. It works with the principles of collage, montage or layering, and then specifically edits and prints the images on canvas, so that they act as breathtaking paintings.